As an environmental artist, David has a special gift for translating his creative visualizations into celebrated expressions through the blending of recycled metals and stone, transforming them into beautiful works of art.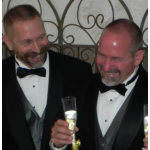 Our work is created using porcelain. Using science as our inspiration. We grow crystals within the glaze to create either a matt or glossy finish with texture and brilliant colors on each piece.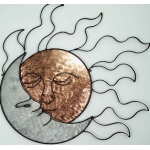 "Artistic Alchemy is our studio workshop where we create one of a kind artwork from cold rolled flat bar steel.  We use no jigs or molds. Each piece is individually hand forged to achieve the desired shape and design.  Please browse our site and enjoy our many different themes.  In addition to the...