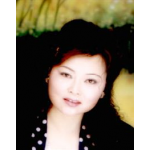 Xiao Xia Zhang is an accomplished award winning artist and teacher who uses the same techniques, to create exquisite embroidery, that have been used for the last 2000 years. Her unique talents give life to her art. Her flowers bloom, the birds sing and the world is alive in the silk thread that she...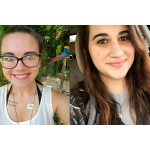 Dorthea Zier My dad is an artist and I have been playing with clay since I was very young. I grew up elbow deep in a bucket of clay and water and have been fascinated with the art world ever since. I love taking the things that I have learned and adding my personal touch. I get my inspiration from...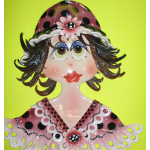 Hayley Zimmas is an award winning artist whose whimsical artwork has been making people happy for over 20 years. Bright colors and creative airbrush use make for unique color combinations.