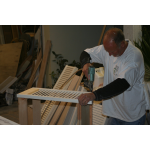 Our furniture is reminiscent of true coastal cottage decor. Each piece is handcrafted; sturdy construction, built to last. Browse our photo albums for a sampling of our designs.  And be sure to check our list of upcoming shows!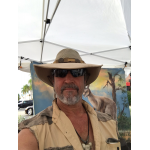 "Using Australian patterns,designs and various materials,we cut assemble and sew to all hats. Using leather straps and old coins to create one of a kind hatbands. We also create beaded hatbands".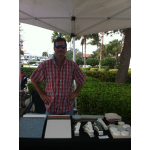 My name is Jim Kaeding.  Each of my cutting boards are hand made by me in my shop in Jupiter, Florida.  I grew up in South Florida and enjoy visiting some of the most beautiful cities that Florida has to offer while traveling during the craft show season.   A Chopping Block has provided a fun way...