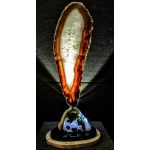 Leo Atkinson has been mastering the Lapidary Arts since the late 1980's. Somewhere in the middle of this new career of his, he recruited his kids into the shop to help him with the ever increasing demand for his one of a kind fossil and mineral sculpture. An unintended (or possibly intended)...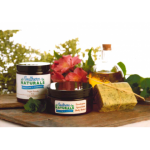 Southern Naturals hand makes all natural skin and body creations with pure and wholesome ingredients, many of which I personally grow, purchase locally or are wild harvested.  Each and every product is made with tender loving care.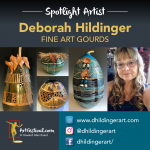 Deborah Hildinger received a Master of Fine Arts degree from Stephen F. Austin State University in Nacogdoches, Texas with a double major in Printmaking and Painting in 1979. Upon graduation, WED Show Production employed her as a finishing artist during the construction of EPCOT Center at Walt...