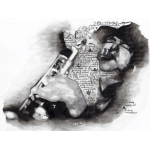 I am a self-proclaimed logophile (word geek) who enjoys receiving the word of the day on my dictionary app; I am also a voracious reader.  My preferred art medium is graphite, charcoal and brush pen and I get lost in my drawings. I am inspired by nature and the human form and enjoy sketchy,...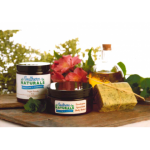 Southern Naturals hand makes all natural skin and body creations with pure and wholesome ingredients, many of which I personally grow, purchase locally or are wild harvested.  Each and every product is made with tender loving care. 
I believe the desire to create art has always been with me.  From a very young age, I remember escaping to the quiet solitude of my drawing…it was second nature to me, like tying my shoes and riding my bike.  A contemporary realist, with degrees in fine art and education, I am an artist who creates...