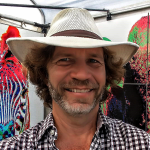 My goal as a photographer is to capture images that invite the viewer to pause and take a closer look at the beaut​iful​ world around us​ that in our busy lives often escapes our attention. I look for scenery, objects and phenomena that speak of beauty and serenity, with the hope that they will ​...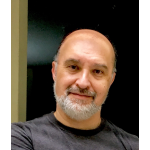 The aesthetics of Wabi-Sabi found me before I knew of its existence. How often has the expression "if these wall could talk" been thought of or spoken? Well, to me they do talk. There is a whisper in every dark crevasse, a stately remark in the most corroded metal, an exclamation in every bubble of...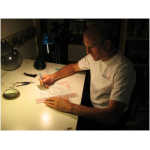 About the Artist Steve Pitts lives in Ardmore, Tennessee. A graduate of University of Alabama in Huntsville, he has a Bachelor of Science in Electrical Engineering. His other interests include caving, photography, pipe organs, military science, Hatha yoga and mountain climbing.