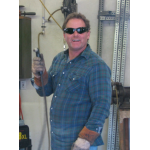 Dwayne Cranford's love for rocks stems from his childhood and growing up in the Rocky Mountains of Colorado. His artist talents emerged at a very young age. Dwayne spent countless hours cutting and shaping pieces of cardboard paper to create 3-D models of motorcycles. Carefully forming each part to...
Furniture in collaboration with the natural world. Botanically inspired stone and wood all worked by hand.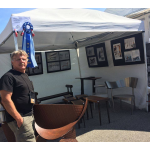 Form = Essence The search for pure form is a passion for me. By that, I mean the distillation of discovered form into it's minimal essence -what can and cannot be taken away without destroying the integrity of the form. I have sought to carry this philosophy, developed in my earlier career as a...