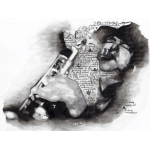 I am a self-proclaimed logophile (word geek) who enjoys receiving the word of the day on my dictionary app; I am also a voracious reader.  My preferred art medium is graphite, charcoal and brush pen and I get lost in my drawings. I am inspired by nature and the human form and enjoy sketchy,...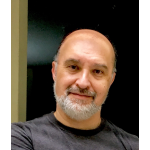 The aesthetics of Wabi-Sabi found me before I knew of its existence. How often has the expression "if these wall could talk" been thought of or spoken? Well, to me they do talk. There is a whisper in every dark crevasse, a stately remark in the most corroded metal, an exclamation in every bubble of...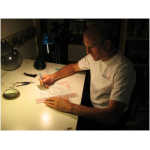 About the Artist Steve Pitts lives in Ardmore, Tennessee. A graduate of University of Alabama in Huntsville, he has a Bachelor of Science in Electrical Engineering. His other interests include caving, photography, pipe organs, military science, Hatha yoga and mountain climbing.