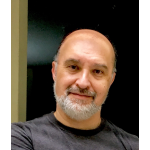 The aesthetics of Wabi-Sabi found me before I knew of its existence. How often has the expression "if these wall could talk" been thought of or spoken? Well, to me they do talk. There is a whisper in every dark crevasse, a stately remark in the most corroded metal, an exclamation in every bubble of...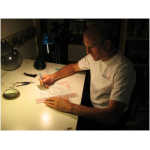 About the Artist Steve Pitts lives in Ardmore, Tennessee. A graduate of University of Alabama in Huntsville, he has a Bachelor of Science in Electrical Engineering. His other interests include caving, photography, pipe organs, military science, Hatha yoga and mountain climbing.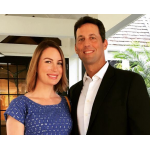 Skin at Peace co-founder, Lindsey Davis, has battled Rosacea and Sensitive Skin her entire life, and never found the right skincare line to calm her irritated skin. She has over 11 years experience working with and being trained by ZO Skin, SkinCeuticals, Eminence, Hydra-Facial, Skin Fitness and...