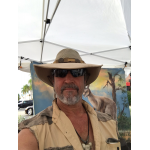 "Using Australian patterns,designs and various materials,we cut assemble and sew to all hats. Using leather straps and old coins to create one of a kind hatbands. We also create beaded hatbands".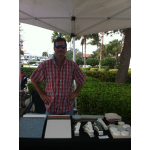 My name is Jim Kaeding.  Each of my cutting boards are hand made by me in my shop in Jupiter, Florida.  I grew up in South Florida and enjoy visiting some of the most beautiful cities that Florida has to offer while traveling during the craft show season.   A Chopping Block has provided a fun way...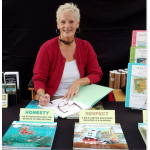 Julie Woik is a writer and poet who has created the character-building children's book series, The Life and Times of Lilly the Lash®. Having worked in the field of psychiatry and as a teacher's aide earlier in her career, Julie discovered her innate ability to connect with others. Her dynamic...