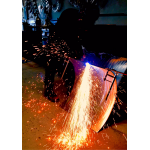 Ron Stinson is a metal sculptor. Originally from the Pittsburgh area, he has been designing and creating metal sculptures for over forty years. He developes many designs from his study of nature and the use of repeating patterns. Ron strives to capture a sense of motion by filling the three...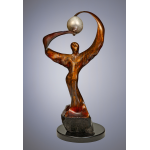 Images are modeled in clay. Molds from original designs are utilized to cast the bronzes by the lost-wax method. Patination is achieved by applying acids of different temperatures to the bronzes.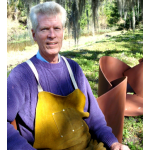 As an environmental artist, David has a special gift for translating his creative visualizations into celebrated expressions through the blending of recycled metals and stone, transforming them into beautiful works of art.