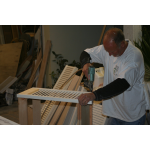 Our furniture is reminiscent of true coastal cottage decor. Each piece is handcrafted; sturdy construction, built to last. Browse our photo albums for a sampling of our designs.  And be sure to check our list of upcoming shows!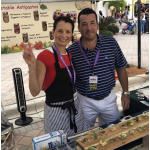 Our passion for family traditions and high quality food led us to create this fine line of delicious Italian Vegetable Antipastos. The idea of sharing and making available a unique and innovative artisan product not yet in the local market, always honoring original recipes, the best of ingredients...
"You don't know what it's like to make hot sauce until your hands burn for two days and you want to scream every time you see a chili pepper in the grocery store. I learned what it was like when my dad started making hot sauce five years ago. Every Sunday we woke up to the sound of electric mixers...