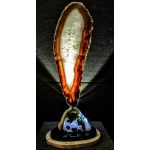 Leo Atkinson has been mastering the Lapidary Arts since the late 1980's. Somewhere in the middle of this new career of his, he recruited his kids into the shop to help him with the ever increasing demand for his one of a kind fossil and mineral sculpture. An unintended (or possibly intended)...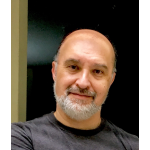 The aesthetics of Wabi-Sabi found me before I knew of its existence. How often has the expression "if these wall could talk" been thought of or spoken? Well, to me they do talk. There is a whisper in every dark crevasse, a stately remark in the most corroded metal, an exclamation in every bubble of...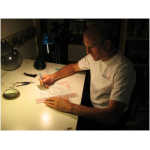 About the Artist Steve Pitts lives in Ardmore, Tennessee. A graduate of University of Alabama in Huntsville, he has a Bachelor of Science in Electrical Engineering. His other interests include caving, photography, pipe organs, military science, Hatha yoga and mountain climbing.