Anastasia Alexandrin was born in Kharkov, Ukraine and came to the United States when she was only five years old.  Attending 13 different schools before graduating from high school one thing always remained the same: her passion for art. At age 14, Alexandrin enrolled as a full-time art student at...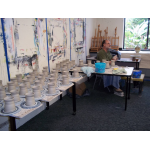 Colby Clayworks is a pottery established and run by Bill and Patti Colby in New Smyrna Beach, Florida.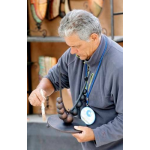 The talented husband and wife team have worked together for 25 years, finding inspiration for their art amid their travels across the United States. Russell sculpts the low fired pottery and Merri brings it to life, hand-painting each piece with vibrant acrylic colors.