I believe the desire to create art has always been with me.  From a very young age, I remember escaping to the quiet solitude of my drawing…it was second nature to me, like tying my shoes and riding my bike.  A contemporary realist, with degrees in fine art and education, I am an artist who creates...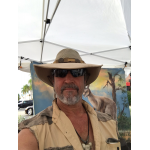 "Using Australian patterns,designs and various materials,we cut assemble and sew to all hats. Using leather straps and old coins to create one of a kind hatbands. We also create beaded hatbands".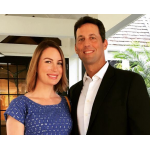 Skin at Peace co-founder, Lindsey Davis, has battled Rosacea and Sensitive Skin her entire life, and never found the right skincare line to calm her irritated skin. She has over 11 years experience working with and being trained by ZO Skin, SkinCeuticals, Eminence, Hydra-Facial, Skin Fitness and...