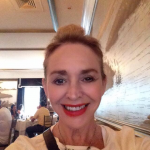 Gayle Foshee' is an artisan handbag designer.  Each of Gayle's handbags is a uniquely designed piece of wearable art. Gayle uses leather, hand-dyed ribbon, nuno felting and found objects to create stunning bags.  Her latest inspiration comes from Frida Kahlo, a famous Mexican self portrait artist...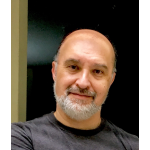 The aesthetics of Wabi-Sabi found me before I knew of its existence. How often has the expression "if these wall could talk" been thought of or spoken? Well, to me they do talk. There is a whisper in every dark crevasse, a stately remark in the most corroded metal, an exclamation in every bubble of...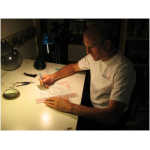 About the Artist Steve Pitts lives in Ardmore, Tennessee. A graduate of University of Alabama in Huntsville, he has a Bachelor of Science in Electrical Engineering. His other interests include caving, photography, pipe organs, military science, Hatha yoga and mountain climbing.