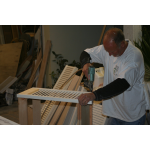 Our furniture is reminiscent of true coastal cottage decor. Each piece is handcrafted; sturdy construction, built to last. Browse our photo albums for a sampling of our designs.  And be sure to check our list of upcoming shows!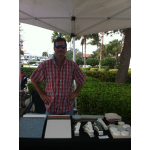 My name is Jim Kaeding.  Each of my cutting boards are hand made by me in my shop in Jupiter, Florida.  I grew up in South Florida and enjoy visiting some of the most beautiful cities that Florida has to offer while traveling during the craft show season.   A Chopping Block has provided a fun way...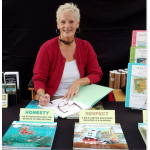 Julie Woik is a writer and poet who has created the character-building children's book series, The Life and Times of Lilly the Lash®. Having worked in the field of psychiatry and as a teacher's aide earlier in her career, Julie discovered her innate ability to connect with others. Her dynamic...